John and the Beanstalk
Graphics and merchandising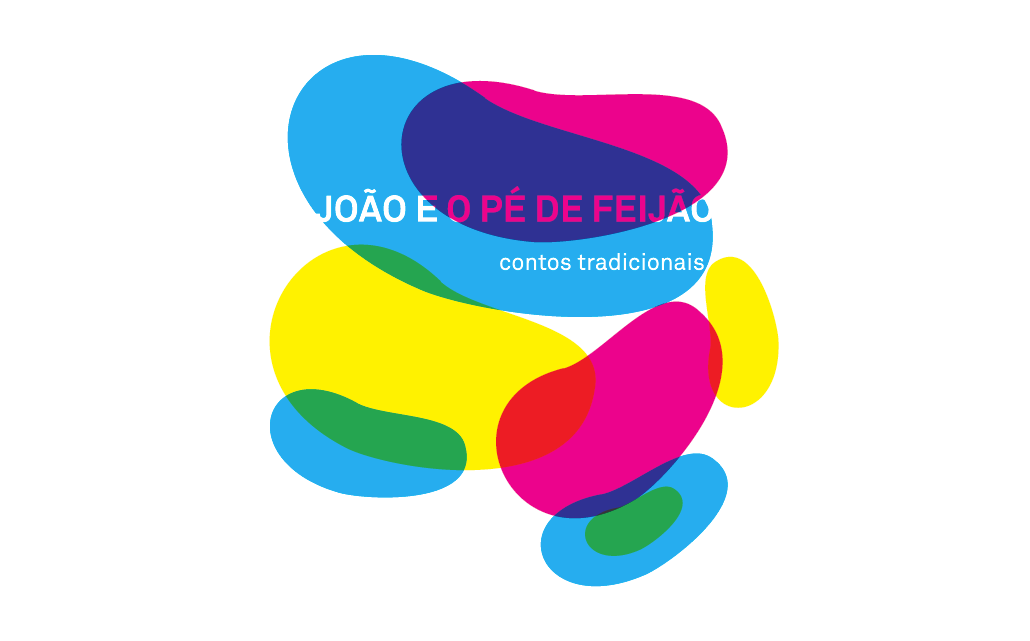 Enquadramento contemporâneo do universo expresso na história "João e o Pé de Feijão".
Tendo por base este conto, o objectivo passa por realizar estudos que permitam transpôr para um conjunto de suportes diferenciados o universo visual e conceptual que emana o texto, adaptando-o e reescrevendo-o.
A adaptação visa um sem número de situações em tudo semelhantes às que são requeridas no desenvolvimento de linhas de merchandising.
O projecto foi pensado pelo carácter mágico do conto João 
e o Pé de Feijão.
Esta magia é representada pelas cores vibrantes e pelas formas sinuosas não só induzidas pelos feijões, mas também pelo feijoeiro. 
As camadas surgem devido às diversas etapas que o Pé de Feijão e o próprio João atravessam até à casa do Gigante. 

Contemporary framework of the universe expressed in story "Jack and the Beanstalk."
Based on this tale, the objective is to conduct studies to commit to a set of graphic supports differentiated visual and conceptual universe which emanates from the text, adapting and rewriting it.
Adaptation aims at a number of situations at all similar to those required in developing merchandising lines.
The project is designed by nature of magical tale of Jack and the Beanstalk.
This magic is represented by the vibrant colors and sinuous shapes not only induced by the beans, but also the bean plant.
The layers arise due to the various steps the Beanstalk and John himself crossing to the Giant's house.
 
P4  João e o Pé de Feijão
ESAD, Matosinhos, Portugal